Microblading, LVL lash lift , Classic Eyelash-extensions, LVL, CND Shellac gel nails, Ascot, Bracknell, Winkfield Row, Winfield, Fake Bake spray tanning Ascot, Brazilian Waxing, Hollywood Waxing, Classic Eyelash extensions, Bio-sculpture gel, Microblading for Brows, Hollywood Waxing, Semi Permanent Eyeliner, Dermaroller anti age Facial, Hollywood tooth whitening, Situated in Winkfield Row, close to Ascot, Sunninghill, Bracknell, Warfield, Chavey Down
I am committed to enhancing your natural beauty...

I offer the latest in innovative beauty and lifestyle treatments.

I understand that making time for yourself is sometimes tricky, so I work very flexible times to suit all my clients .....

CLASSIC EYELASH EXTENSIONS.......
£65.00 Full Set


Gift vouchers are available too on request 👍



"MICROBLADING .
Allow me to create your Natural looking perfect brows.
£250.00 - includes 2 treatments.

ELLEBANA.
£45.00

LASH LIFT TINT AND CURL WITH ELLEBANA. This a revolutionary natural lash treatment that is taking the beauty industry by storm.

LVL LASH LIFT PLUS TINT.......£45.00

NEW IN ...........

LIGHT FUSION
INFRA RED/NEAR INFRA RED FACIAL MASK
Instant results visible after one treatment 😃


Micro-dermabrasion Facial.


CACI Non Surgical Face Lift - Fabulous results.



WAXING..... appointment, including Brazilian and Hollywood.
First time waxing? Nervous? Don't be... have a look at my testimonial page that has feedback from a selection of my clients.

SPRAY TANS .......Fake bake £20

For a full list of prices please click here...

Hint: Click on the underlined text to go straight to the page containing the information.


Like my facebook page for exclusive offers and news...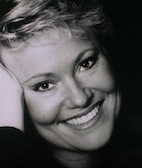 About Me...
Hello and welcome. I trained and qualified in an International Beauty Specialists Diploma in 1984. After working and gaining much experience in various salons, I decided to start my own business at the age of 24. I have continued over the years to update my training and have gained many further qualifications. After owning my own salon in the Windsor area for over 10 years, I then decided to work from home and do some mobile treatments on request. I am glad to say that I am known for being a perfectionist and I am always prepared to give more time for your individual needs.
I specialise in eyelash extensions, and becoming very popular is epibrow microblading, filling in those gaps in your brows, giving a gentle eye lift and beautifully framing your face. I have a great range of different facials which can be incorporated together if necessary to receive the best results for you. I have a good reputation for being a super speedy, virtually pain free extremely experienced waxer, so please feel comfortable to come and try a Full Brazilian, or a Hollywood wax, believe me once you have tried it you will never go back!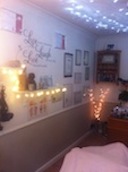 Over the years I have built up a loyal client base, some of which have become my very good friends too, and for that I am truly grateful and proud. I have many clients who have been coming to me for over 20 years. I take huge pride in my work and like to give my clients great results while relaxing comfortably in my cosy treatment room.
Situated in Winkfield Row, just off Chavey Down Road. Offering beauty treatments like a Caci non surgical face lift, shellac manicures/pedicure (Bio-Sculpture, and Jessica )Lash perfect eyelash extensions, Fake Bake spray tanning and a fantastic range of complimentary therapies to clients in Ascot, Sunningdale/Virginia Water, Cheapside, Bagshot, Bracknell, Chobham.
facial windsor, spray tanning ascot, Non Surgical Face Lift Facial in Sunningdale, Shellac Nails, Professional Bio-sculpture Nails, Gel manicure, complimentary therapies in Ascot, Deep tissue massage wentworth